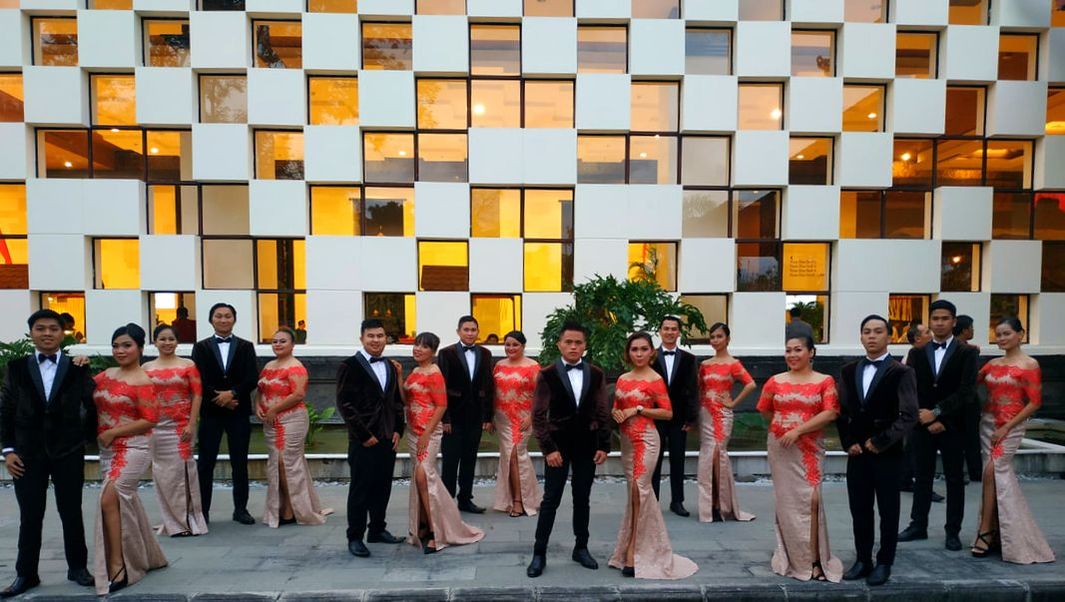 The Manado State University Choir (Music Director and Conductor: Professor André de Quadros), from the province of North Sulawesi, a mixed-voice chamber choir has been acclaimed for its remarkable artistry and creativity, capacity to move an audience, and beautiful sound. The choir's versatility is astonishing, performing a wide range of repertoire, from early music to contemporary pieces of the Western canon, from traditional Indonesian music with choreography to popular music, and Southeast Asian choral music. MSUC redefines choral and traditional music by creating cross-cultural and time-sensitive bridges. Traditional songs are transformed from simple melodies into lush, complex harmonies; traditional gestures form the basis for contemporary choreography, and Indonesian music from its many islands are collaged with Arab, African, and Western classical music. MSUC re-imagines choral music as a contemporary convergence of cultures expressed in drama, dance and song.

Manado State University Choir represents not only the country of Indonesia but in a more complex sense, new directions in choral music worldwide.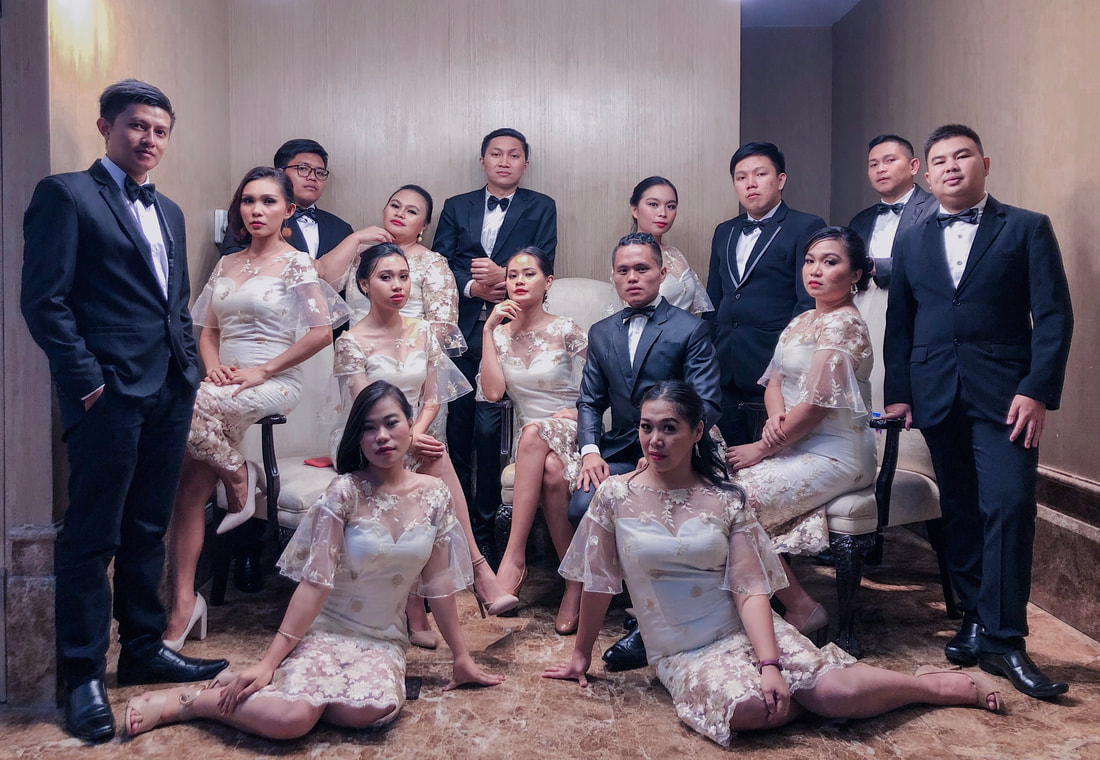 Its repertoire is culturally, religiously and linguistically diverse and its processes incorporate improvisation, experimentation, and cross-cultural juxtaposition. As an ensemble of the contemporary world, MSUC endeavors to build bridges to other cultures and communities and to participate in the creation of a peaceful, nonviolent world, in which music and cultural life can flourish for all. Previous international tours have resulted in several prizes and awards including first prize at the international competition in Warsaw. MSUC has undertaken successful engagements in Austria, South Korea, China, Netherlands, France, Poland, Sweden, and Sri Lanka. MSUC's debut American tour in 2012 included invitations to the Yale International Choral Festival, concerts in New York and Cincinnati in concert halls, prisons, a hospital and a homeless shelter. It also was awarded two gold medals in the World Choir Games in Cincinnati. In 2013, MSUC was acclaimed at the French Choralies Festival with a standing ovation from an audience of more than 5,000 people at the Roman theatre in Provence. In the same year, MSUC was the first Indonesian choir to visit Israel, performing to great acclaim. In August, 2013, MSUC was in residence at the inaugural CONDUCTING 21C course and the Music and Humanity Festival at Stockholm's Eric Ericson International Choral Centre. In 2014 MSUC was awarded gold medal in Spiritual category and perform in World Choir Council meeting at the World Choir Games in Latvia, as the invited choir at the China International Chorus Festival in Beijing, and also as one of the select invited choirs at IFCM's World Choral Symposium in Korea; MSUC has been named as IFCM Ambassador.